undefined

undefined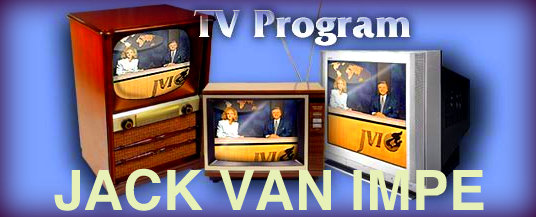 END TIMES- RADIO PROGRAM - DAILY Archives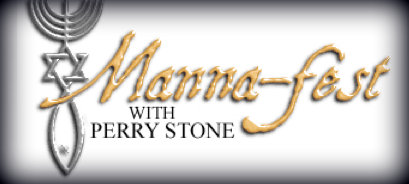 Link to Youtube Channel UVIDEOSU
On Youtube Channel "UVIDEOSU" There are many Videos showing The Latest Evidence that proves that Jesus Christ was a real person who was crucified and resurrected. Many scientists have studied and they reveal what they have found out!
Rev. Jonathan Hansen Warnings Radio
Warning Radio -Issues Concerning America and The Church
SHROUD OF JESUS CHRIST - FACEBOOK
Must See This! PROPHECY
Click On The Picture of The Shroud to see Much More information about The Burial Shroud Of Jesus Christ. Many New videos show the Amazing New Scientific Discoveries being made.

Below is in Torah:
Genesis 1:26 ,27 (4000 B.C.):

Then God said, "Let us make man in our image, in our likeness, and let them rule...




So God created man in his own image, in the image of God hecreatedhim "

:
Who hath gathered the wind in His fists? Who hath bound the waters in a garment? Who hath established all the ends of the Earth? What is His name, and what is His son's name, if thou canst tell?"

(Psalm 2:11-12) Serve the LORD with fear, and rejoice with trembling. Kiss the Son, lest he be angry, and ye perish from the way, when his wrath is kindled but a little. Blessed are all they that put their trust in him.

Isaiah 53 3-6 (712 B.C.):

"He is despised and rejected by men, a man of sorrows and acquainted with grief. And we hid, as it were, our faces from Him; He was despised, and we did not esteem Him. Surely He has borne our griefs and carried our sorrows; yet we esteemed Him stricken, smitten by God, and afflicted. But He was wounded for our transgressions, He was bruised for our iniquities; the chastisement for our peace was upon Him, and by His stripes we are healed. All we like sheep have gone astray; we have turned, every one to his own way; and the Lord has laid on Him the iniquity of us all."

"...CHRIST JESUS...being in the FORM OF GOD, thought it not robbery to be EQUAL WITH GOD: But made himself of no reputation, and took upon him the form of a servant, and was made in the likeness of men: And being found in fashion as a man, he humbled himself, and became obedient unto death, even the death of the cross." Philippians 2:5-8

"In the beginning was the Word, and the Word was with God, and THE WORD WAS GOD. The same was in the beginning with God.

All things were made by him; and without him was not any thing made that was made.

In him was life; and the life was the light of men.

And THE WORD WAS MADE FLESH, AND DWELT AMONG US, (and we beheld his glory, the glory as of the only begotten of the Father,) full of grace and truth." John 1:1-4, 14

"For there are three that bear record in heaven,

the FATHER, the WORD, AND the HOLY GHOST: and THESE THREE ARE ONE." 1 John 5:7
Proverbs 30:4 (700 B.C.)
"Who hath ascended up into heaven or descended?
But these are written, that ye might believe that Jesus is the Christ, the Son of God; and that believing ye might

have life through his name. He that believeth on him is not condemned: but he that believeth not is condemned

already, because he hath not believed in the name of the only begotten Son of God. John 20
"Hereby know ye the Spirit of God: Every spirit that confesseth that Jesus Christ is come in the flesh is of God; and every spirit which separates Jesus Christ is not of God, but is of antichrist." 1 John 4:1
Colossians 1:13

Who hath delivered us from the power of darkness, and hath translated us into the kingdom of his dear Son:
1:14 In whom we have redemption through his blood, even the forgiveness of sins:
1:15 WHO IS THE IMAGE OF THE INVISIBLE GOD, the firstborn* of every creature:
1:16 For by him were all things created, that are in heaven, and that are in earth, visible and invisible, whether they be thrones, or dominions, or principalities, or powers: all things were created by him, and for him:
1:17 And he is before all things, and by him all things consist.
1:18 And he is the head of the body, the church: who is the beginning, the firstborn from the dead; that in all things he might have the preeminence.
1:19 For it pleased the Father that in him should all fulness dwell;

"...if ye believe not that I am he,
ye shall die in your sins."
--JESUS CHRIST, JOHN 8:24
VIDEO John Whitcomb Scientist Shows Some very deep meanings and Scientific Logic and Discovery about the way things are and how to really understand what the Bible points out. You may be very surprised with this video how much everything makes sense
"And without controversy great is the mystery of godliness: GOD was manifest in the FLESH, justified in the Spirit, seen of angels, preached unto the Gentiles, BELIEVED ON in the world,
RECEIVED UP into glory." 1 Timothy 3:16
Romans 8:9 But ye are not in the flesh, but in the Spirit, if so be that the Spirit of God dwell in you. Now if any man have not the Spirit of Christ, he is none of his.

Romans 8:11 But if the Spirit of him that raised up Jesus from the dead dwell in you, he that raised up Christ from the dead shall also quicken your mortal bodies by his Spirit that dwelleth in you.
But these are written, that ye might believe that Jesus is the Christ, the Son of God; and that believing ye might

have life through his name. He that believeth on him is not condemned: but he that believeth not is condemned

already, because he hath not believed in the name of the only begotten Son of God. John 20
Was America Founded upon the Bible or Not?
Lets explore History and look at the evidence. What is the Agenda behind rewriting History. What did George Washington really believe? Hear of the accounts of some amazing events that happened in George Washingtons Life that you won't hear of anymore. What was taught to American students in American Public Schools for over 200 years? You will be very surprised... Some of you will be shocked...and others will be very upset to hear what this video will reveal to you. Sit back and take in information that others Do Not Want you to hear. Is it Christ and the Bible...or Islam and the Quran, that Americans had embraced through its history until present times?
What did the Founding Fathers Really Believe? part 2
Wherefore God also hath highly exalted him, and given him a name which is above every name: [10] That at the name of Jesus every knee should bow, of things in heaven, and things in earth, and things under the earth; [11] And that every tongue should confess that Jesus Christ is Lord, to the glory of God the Father.
Philip. 2:9-11
God said to Moses: "I AM" ~ Moses: "I AM has sent me" ~ Jesus Christ: "Before Abraham was, I AM." ~ Exodus 3:14, John 8:58

Jesus Christ: "Before Abraham was, I AM." ~ John 8:58 "They then took up stones to cast at Him." Jesus Christ: "I and My Father are One." ~ They took up stones again to stone Him. ~ John 10:30, 31

JESUS CHRIST: He opened up their understanding, that they might understand the scriptures. ~ Luke 24:25 "He that believes on the Son has everlasting life: and he that believes not the Son will not see life; but the wrath of God abides on him." ~ John 3:36

Act 16:30 And brought them out, and said, Sirs, what must I do to be saved?

Act 16:31 And they said, Believe on the Lord Jesus Christ, and thou shalt be saved, and thy house.
The Roots of New Testament Faith

Bible Prophecy
Yeshua … who is he - the long-awaited King-Messiah of Israel or Jesus Christ, the God of the Gentiles? …Or could he be both?
Yeshua's Name was given by an angelic messenger from ADONAI and reveals the special relationship and ministry he has with his Jewish People.

"…an angel of ADONAI appeared to him [Yosef] in a dream and said, 'Yosef, son of David, do not be afraid to take Miryam home with you as your wife; for what has been conceived in her is from the Ruach haKodesh. She will give birth to a son, and you are to name him Yeshua, [which means 'ADONAI saves'] because he will save his people from their sins." Matt. 1:20,21
Have you ever wondered how Yeshua (Jesus) would have written His Name? The Hebrew of the Dead Sea Scrolls is written in the form of Hebrew used in the Second Temple era. This would have been the familiar Hebrew to Yeshua and His Talmidim (Disciples).

God would not have spoken to His People in Greek but rather in Hebrew, which reveals the nature and purpose to which Yeshua was born!
The historian Josephus wrote about Jesus and His crucifixion in his work, Testimonium Flavianum: "Now there was about this time Jesus, a wise man, if it be lawful to call him a man, for he was a doer of wonderful works, a teacher of such men as receive the truth with pleasure. He drew over to him both many of the Jews and many of the Gentiles. He was the Christ, and when Pilate, at the suggestion of the principal men among us, had condemned him to the cross, those that loved him at the first did not forsake him; for he appeared to them alive again the third day; as the divine prophets had foretold these and ten thousand other wonderful things concerning him. And the tribe of Christians so named from him are not extinct to this day."

His grave was sealed by a Roman official to prevent anyone from stealing His body and creating a resurrection hoax.

Although guarded by the world's best soldiers, who would be put to death if they fell asleep on watch, the tomb was found to be empty and His wrappings were stacked neatly inside.

Many people saw Him alive after His death.